Welcome to HOWARD CLARK ASSOCIATES, your full service search and consulting recruiting firm providing an unparalleled level of service. We are committed to matching quality people with quality companies. For over 20 years we have consistently delivered highly ethical service and developed long-lasting client and candidate relationships built on performance, confidentiality, trust and integrity.

Due to our vast experience in Human Resources many of our clients also seek the help of HOWARD CLARK  ASSOCIATES for assistance with their diversity initiatives. We pride ourselves in making the "right fit" for a particular organization. Our many repeat customers are a true testament to our quality service delivery. We understand the complicated issues facing today's business world.

HOWARD CLARK ASSOCIATES can keep you aware of the opportunities you want to know about. Whether you are an employer looking for just the right applicant to join your management team, or an  experienced professional seeking a new opportunity, we can help.  Click on our Jobs Link for the latest   job listings and please visit our site often for updated postings!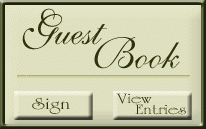 HOWARD CLARK ASSOCIATES

P O Box 423

Bellmawr, NJ 08099

Phone: (856) 467-3725  Fax: (866) 467-3769

Email:  howardclarkassociates@gmail.com

Professional & Executive Staffing Solutions